Keith L. Moore - Embryology
"For the past three years, I have worked with the Embryology Committee of King Abdulaziz University in Jeddah, Saudi Arabia, helping them to interpret the many statements in the Qur'an and Sunnah referring to human reproduction and prenatal development. At first I was astonished by the accuracy of the statements that were recorded in the 7th century AD, before the science of embryology was established. Although I was aware of the glorious history of Muslim scientists in the 10th century AD, and some of their contributions to Medicine, I knew nothing about the religious facts and beliefs contained in the Qur'an and Sunnah."
At a conference in Cairo he presented a research paper and stated:
"It has been a great pleasure for me to help clarify statements in the Qur'an about human development. It is clear to me that these statements must have come to Muhammad from God, or Allah, because most of this knowledge was not discovered until many centuries later. This proves to me that Muhammad must have been a messenger of God, or Allah." 
Professor Moore also stated that:
"…Because the staging of human embryos is complex, owing to the continuous process of change during development, it is proposed that a new system of classification could be developed using the terms mentioned in the Qur'an and Sunnah. The proposed system is simple, comprehensive, and conforms with present embryological knowledge.
"The intensive studies of the Qur'an and Hadith in the last four years have revealed a system of classifying human embryos that is amazing since it was recorded in the seventh century A.D… the descriptions in the Qur'an cannot be based on scientific knowledge in the seventh century…"


T.V.N Persaud - Embryology
Professor of Anatomy, and Professor of Pediatrics and Child Health, University of Manitoba, Winnipeg, Manitoba, Canada.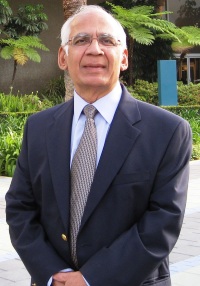 "It seems to me that Muhammad was a very ordinary man, he couldn't read, didn't know how to write, in fact he was an illiterate…
We're talking about 1400 years ago, you have some illiterate person making profound statements that are amazingly accurate, of a scientific nature…
I personally can't see how this could be mere chance, there are too many accuracies and like Dr. Moore, I have no difficulty in my mind reconciling that this is a divine inspiration or revelation which lead him to these statements." 

E. Marshall Johnson - Embryology
Author of over 200 publications. Former President of the Teratology Society among other accomplishments. Professor Johnson began to take an interest in the scientific signs in the Qur'an at the 7th Saudi Medical Conference (1982), when a special committee was formed to investigate scientific signs in the Qur'an and Hadith. At first, Professor Johnson refused to accept the existence of such verses in the Qur'an and Hadith. But after a discussion with Sheikh Zindani he took an interest and concentrated his research on the internal as well as external development of the fetus.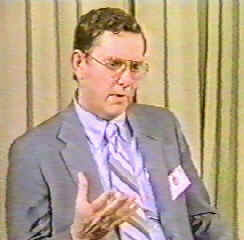 "…in summary, the Qur'an describes not only the development of external form, but emphasizes also the internal stages, the stages inside the embryo, of its creation and development, emphasizing major events recognized by contemporary science."
"As a scientist, I can only deal with things which I can specifically see. I can understand embryology and developmental biology. I can understand the words that are translated to me from the Qur'an. As I gave the example before, if I were to transpose myself into that era, knowing what I do today and describing things, I could not describe the things that were described…
I see no evidence to refute the concept that this individual Muhammad had to be developing this information from some place… so I see nothing here in conflict with the concept that divine intervention was involved in what he was able to write…"

Gerald C. Goeringer - Embryology
Professor and Co-ordinator of Medical Embryology in the Department of Cell Biology, School of Medicine, Georgetown University, Washington DC, USA.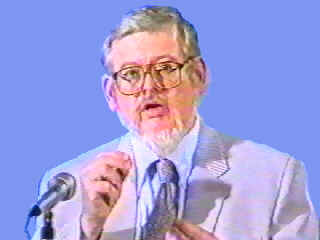 "…In a relatively few ayahs (Qur'anic verses) is contained a rather comprehensive description of human development from the time of commingling of the gametes through organogenesis. No such distinct and complete record of human development such as classification, terminology, and description existed previously. In most, if not all instances, this description antedates by many centuries the recording of the various stages of human embryonic and fetal development recorded in the traditional scientific literature."